All About Tears
Course Overview

Dr. Maimon talks about the virtue of tears in Chinese Medicine.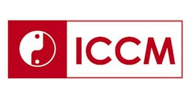 This TCM.ac Talk has been produced from materials recorded at the ICCM Congress. The ICCM arranges a yearly outstanding international TCM gathering which is held in Tel Aviv during the Vernal Equinox, in March, every year.

Course Reviews:
Thankyou!
Living in the outskirts of the TCM-world (Lapland, northern Sweden) it is truly a privilege to get to listen to a very interesting lecture by Dr. Maimon at my own kitchen table. I am looking forward to exploring TCM Academy´s other courses as well. Thankyou!
touched my heart.
touched my heart.
Illuminating. thank you
Touching ❤️
Touching ❤️
Precious informations about the type of the tears .Thank you 💕
About Instructor

Login
Accessing this course requires a login, please enter your credentials below!