Acupuncture for Chemotherapy-induced Neuropathy
Lessons for Acupuncturists and Researchers from our Multi-center Trial
Course Overview
Chemotherapy-induced peripheral neuropathy (CIPN) is a common complication of anticancer regimens, with as many as 2/3 of patients reporting symptoms within the first month of treatment. Symptoms are primarily sensory, with numbness, tingling, or pain in the hands and feet.
Symptoms can persist long after the offending agent has been discontinued, impairing quality of life and reducing function. To date, there is no known treatment preventing the development of CIPN, and although the drug duloxetine may relieve pain, its use is limited by adverse effects.
Prof. Elad Schiff will present findings from his recently published ("Cancer" journal) multicenter study, which examined the effectiveness of a complementary medicine intervention in alleviating CIPN-related concerns during active chemotherapy, while comparing standard care with acupuncture as a single modality or as part of a multimodal complementary medicine regimen. He will share with you thoughts about the development and application of the acupuncture protocol, and future directions for acupuncture research in the field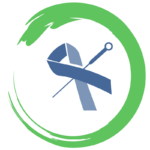 This TCM Talk was part of the International Oncology Acupuncture Symposium 2022. The complete symposium, including all the speakers, with handouts and CEUs, is available at this link – PRESS HERE.

Course Reviews:
thanks for share, interesting study
thanks for share, interesting study
very beneficial
This course very beneficial gaining knowledge.
About the Teacher

Login
Accessing this course requires a login. Please enter your credentials below!