Accepting the Evidence: Acupuncture as an Emergent Treatment Option in Mainstream Healthcare
Course Overview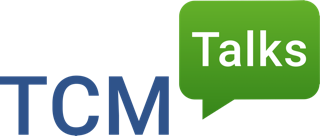 Now that the evidence base has increased in size and improved in quality, acupuncture has emerged as an effective or potentially effective therapy for a growing number of conditions. Medical consumers of this emergent evidence have incorporated acupuncture as a treatment option in healthcare for a surprising number of health problems.
This TCM Talk will present data on these developments.
This TCM Talk has been produced from materials filmed at TAO. The TAO congress is an international congress organised by OGKA and held in Graz, every year around September.

This course is approved by:

Course Reviews:
really clear overview
really clear overview of types of research undertaken and where we can source it. Thank you for making it available. It would be fabulous to have an update with Stephen Birch's online database for registry of publications showing positive evidence for acupuncture
About Instructor

Login
Accessing this course requires a login, please enter your credentials below!