5 Studies that Will Make You Fall in Love with Chinese Medicine
with a Corona Update
What you will learn
Fall in love with Chinese Medicine.
Discover good studies which support the use of Chinese Medicine
Demonstrate to your local doctors, in their own language, the evidence for Chinese Medicine found in modern research.
Converse with your patients through knowledge rooted in modern science.
Explain how acupuncture is helping pain in comparison to pharmaceutical drugs.

Course Overview
Although Chinese medicine has been around for almost 3000 years, outside of China it is not always understood what the needles do in our body? Does Chinese Medicine treat this or other disease? How is it compared to existing pharmaceutical drugs?
As science advances, funds are directed to research precisely to answer these questions. And the results are surprising. There are many diseases where acupuncture is effective, many-a-times superior to some drugs. Beyond that, today we know that needles at certain points have very similar mechanism of action to some drugs, but without side effects or addiction.
In this course, Dr. Barzilay reviews 5 key studies that will make you fall in love with Chinese Medicine and explain how it all fits with modern world diseases and conventional medicine.
With the headlines surrounding use of TCM for the treatment of COVID-19 (Corona Virus) in China, there is a small section which covers new studies just published from China.
The course may be useful for people interested in Chinese Medicine, as well as students and therapists.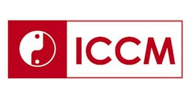 This course has been produced from a live webinar, a joint production with the ICCM.

This course is approved by:

Course Reviews:
very informative and well researched
This was very informative and well researched! Thank you for this webinar!
excellent information
excellent information that can be put to use immediately, thank-you!
Very informative and inspiring webinar!
Very informative and inspiring webinar!
Thank you
Thank you very much for sharing!
Serious studies
Serious studies coming through! Amazing!
---
Disclaimer | Before You Purchase
Accessing Your Course

After the checkout, the course will be automatically added to your account and unless otherwise specified you can start learning immediately.

The course is always available for you, as long as you have an internet connection.

To watch your course, simply log-in. You can reach your courses either from your account or from the course page.
An easy way to find it is under "My Academy" => "My Courses" on the top bar.
Cancellation Policy

Our pre-recorded courses are immediately accessible after purchase and therefore are non-refundable.
Unlimited Access

Once purchased we grant you a lifetime access license. See more on our Terms of Use page.

We encourage you to return to courses again and again as learning continues and in each view, we learn and understand new things.
CEU/CPD/PDA

When stated
CEU/PDA/CPD requirements need to be completed within 1 year of the purchase. You are advised to print and save your certificate for your records and under your association requirements.

Members of NCCAOM & Florida, need to fill in a form after completing their courses for us to submit the points. Look for our email after the completion of the course.
About Instructor

Login
Accessing this course requires a login, please enter your credentials below!