The Pathology and Treatment of Cancer with Integrated Western and Chinese Medicine
Even if you do not treat cancer, you will definitely have patients who may get cancer while under treatment, they may have had cancer, they may be having chemotherapy or radiotherapy or they may ask you whether you can do anything to prevent recurrence of cancer.
This course will go some way towards answering those questions. The course will first examine the ancient diseases that may correspond to cancer and how those relate to a Western classification of cancer.
The pathology of cancer from a Chinese perspective will be discussed with particular emphasis on Blood stasis, Phlegm and Toxic Heat, making correlations between these patterns and different types of cancer. We will then discuss how the pathology of cancer differs from that of any other disease and how we should adapt the Chinese pathology to different types of cancer. Herbs that modern research indicates that they have an anti-cancer effect will be discussed and classified according to organ affected and pattern.
The course will then examine the treatment principles of cancer and most of all the very important distinction between eliminating pathogenic factors and attacking the cancer and tonifying the body's Qi and the immune system to fight the cancer. This part will also examine how to integrate the Chinese with the Western biomedical treatment of cancer. Particular emphasis will be laid on the treatment approach in the prevention of cancer or cancer recurrence.
We will then review the main herbs used for cancer in China, both to attack the cancer and to strengthen the immune system.
Finally, the treatment of the side-effects of chemotherapy and radiotherapy will be discussed.
This course consists of a nearly 3 hour lecture with video narration, text, diagrams and photos. The treatment discussed includes herbal medicine and acupuncture.
Learning Objectives
Know the main herbs used for cancer in China.
Diagnose and understand the Chinese perspective of cancer.
Confidently speak with patients who has or had cancer in the past.
Treat patients undergoing chemotherapy and/or radiotherapy.
Think of cancer with TCM mind to better diagnose and treat it or relevant symptoms.
Course Downloads

Course Handout, Over 200 pages. Available only for participants of the course.
(The handout will be available for download during the course)
---
Approvals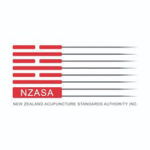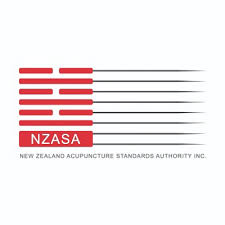 Whilst we are a pre-approved provider for NZASA, we cannot guarantee that ALL of our content will align with the NZASA CPD categories. It is advisable that you seek guidance from NZASA if you are unsure.
TCM Academy courses are approved by Acupuncture NZ. Acupuncture NZ counts each hour as 1 CPD. For any farther assistance please contact us.
*this course is available for at least 7 years.
Course Features
Lectures

11

Quizzes

0

Duration

3 hours

Skill level

All levels

Language

English

Students

35

Certificate

Yes

Assessments

Yes
Course Introduction

5

Protocol for Integrated Chinese and Western Treatment

6
Giovanni Maciocia World-Renowned Practitioner of Acupuncture and Chinese Medicine With over 39-years of research and clinical experience, Giovanni Maciocia has written seven textbooks of Chinese medicine which have been acclaimed world-wide and translated into nine languages. He was one of the world's most highly respected practitioners of acupuncture and Chinese herbal medicine and was an Honorary Professor of the Nanjing University of Traditional Chinese Medicine. Because Giovanni read Chinese, he had unique access to both old as well as modern Chinese medicine textbooks. While firmly rooted in traditional Chinese medicine, he innovatively adapts Eastern theories to Western conditions.
You May Like
You May Like