The Melancholic Shen: TCM Diagnosis and Herbal Treatment of Depression
Traditional Chinese Medicine gives us powerful tools to diagnose and treat patients who suffer from depression. In March 2018 the WHO announced that globally more than 300 million people of all ages affected by depression. Some of these people have already sought care and are being treated in our clinics.
Based on my work over the past 12 years with patients suffering from mental health disorders, I believe that no two cases are the same. Just as every Shen is unique – every depression manifests itself in a distinct way. Each patient comes with his/her own personality, history, strengths and weaknesses. We should listen carefully to their stories because quite often, the diagnosis lays in what they tell us (and don't tell us).
This course explores 5 main types of depression derived from TCM theory, including the range of symptoms, the differential diagnosis, and appropriate Chinese herbal formulas and modifications for each type.
Toward the end of it address some of the dynamics that characterize the patient-practitioner relationship in the treatment of patients with depression.
Learning Objectives
Understand the mechanism of depression and its effect on the patient in relation to 5 major types of depression.
Recognize the basic syndrome at the core of the manifestation, using TCM differential diagnosis.
Know the most commonly used formulas and modifications for each diagnosis.
Be aware of ways in which treatment of patients with depression can affect practitioners and possible solutions to this problem.
Course Downloads

This course contains full presentation handout. Available only for participants of the course.
______________________________________________________________________
Approvals
Approved by the NCCAOM. 2 PDA Points: 1 AOM-CH, 1 Ethics.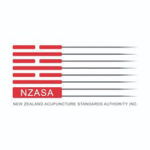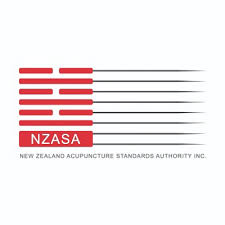 Whilst we are a pre-approved provider for NZASA, we cannot guarantee that ALL of our content will align with the NZASA CPD categories. It is advisable that you seek guidance from NZASA if you are unsure.
TCM Academy courses are approved by Acupuncture NZ. Acupuncture NZ counts each hour as 1 CPD. For any farther assistance please contact us.
---
The course has been produced from materials recorded at the ICCM Congress. The ICCM arranges a yearly outstanding international TCM gathering which is held in Tel-Aviv during Vernal Equinox, in March, Every Year.
Course Features
Lectures

8

Quizzes

8

Duration

1:25 hours

Skill level

2 PDAs/CEUs (1 AOM-CH + 1 Ethics)

Language

English

Students

22

Certificate

Yes

Assessments

Self
The Melancholic Shen

8

Patient - Practitioner Relationships

7
Oshri Zisman Dipl. CM (I.A.TCM) is a Traditional Chinese Medicine practitioner. She graduated Cum Laude from Medicin College in Israel in 2006. She maintains a private practice in Modi'in, Israel, where she treats patients who suffer from mental health disorders such as depression, anxiety, and PTSD, among others. Oshri is a faculty member of the Open University of Israel and teaches at Mayanot Collage. Her courses include Chinese Herbs and Formulas and a unique course on Patient-Practitioner Relationship & Ethics. She is also a frequent guest speaker and lecturer and her audiences include TCM students and post-graduate practitioners. In addition, Oshri also offers supervision services for alternative medicine practitioners at all levels and in all fields. In 2015, Oshri was a Science Fellow at the University Hospital of Zurich in Switzerland. Under the guidance of Prof. Claudia Witt, Chair of the Institute for Complementary and Integrative Medicine at the University of Zurich, she designed a research model using TCM diagnostics.
You May Like
You May Like
Certified By:
2 PDAs/CEUs (1 AOM-CH + 1 Ethics)