The Diagnostic Model of the Shang Han Lun: Dynamic vs. Symptom
The Shang Han Lun is an ancient clinical text, which supplies the practitioner with tools for differential diagnosis and principles of treatment. Despite the fact it was written over 2000 years ago, the insights expressed in this text, are still relevant to the understanding of the human physiology and pathology in modern times. The text outlines a physiological model of 6 systems, which are responsible for all bodily functions. Each system has it's characteristic dynamics, mechanisms of actions and related pathologies. The symptoms mentioned in the text, are not intended to create a definite clinical presentation, but to be used as a means of demonstrating the dynamics of the pathology. Understanding the underlying mechanism of disease, reveals deep and useful insights related to a large variety of disorders, including those not directly mentioned in the text.
The text does not solely deal with the 6 system model. As a clinician, Zhang Zhong Jing, who wrote the text, realized that a disease does not always fit into the model. This situation is referred to as "huai bing", a complicated disease. In this case, the instruction is to not to use the symptoms as a presentation of dynamics, but to address the symptoms directly.
In the lecture you will learn:
Each system has it's characteristic dynamics in health and in disease.

The symptoms mentioned in the text, are often not to be taken literally, but to be understood as an illustration of the dynamics in disease.

We will demonstrate how the symptoms are used to illustrate the specific dynamics of each one of the 6 systems.

There are conditions which cannot be diagnosed or treated through the 6 system model. 

We will recognize there are situations in which a symptom is to be taken literally as a direct indication of a syndrome. 
Learning Objectives
Understand the six systems of the Shang Han Lun, the dynamics and mechanisms of action of each of the systems.
Identify pathology in each of these systems, including emotional markers.
Know the time that Qi is strongest in each system
Treat using the key herb for each system.
______________________________________________________________________
Approvals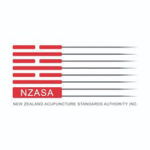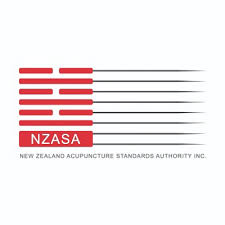 Whilst we are a pre-approved provider for NZASA, we cannot guarantee that ALL of our content will align with the NZASA CPD categories. It is advisable that you seek guidance from NZASA if you are unsure.
TCM Academy courses are approved by Acupuncture NZ. Acupuncture NZ counts each hour as 1 CPD. For any farther assistance please contact us.
---
The course has been produced from materials recorded at the ICCM Congress. The ICCM arranges a yearly outstanding international TCM gathering which is held in Tel-Aviv during Vernal Equinox, in March, Every Year.
---
For more information about Hila and her Shang Han Lun center press the link.
Course Features
Lectures

8

Quizzes

0

Duration

1:24

Language

English

Students

37

Certificate

Yes

Assessments

Yes
The Diagnostic Model of the Shang Han Lun

8
My name is Hila Yaffe. I've been studying Chinese and Chinese Medicine since 1995. I practice Chinese Medicine in my private clinic, treating a large variety of health problems, using acupuncture and medicinal herbs.I give lectures and courses in the subjects of medicinal herbs, formulas, diagnostics, gynecology, internal medicine and Shang Han Lun. I worked for 12 years as a senior research assistant in the Research Center of Natural Medicine at Hadassah Medical Center in Jerusalem, where I had the opportunity to cooperate with different medical department, in order to create a fruitful basis for integrative medicine. I believe the strength of Chinese medicine lies in the ability to combine the observations and insights from ancient classical texts with the modern knowledge and understanding of physiology and pathology. site in Hebrew: shanghanlun.co.il site in English: shanghanlun.org.il
You May Like
You May Like