Heavenly Points: The Clinical Benefit of Window of Heaven Points
Heaven (Tian 天) points are mentioned in Ling Shu, Chapter 21 (5 points). Relating to the five regions of Heaven and Chapter 2 (10 points) which are now called the "windows of heaven". These points are connected to the Divergent Channels which have a role in harmonizing interior/exterior and in balancing emotional load and conflicts.
A deeper understanding of these points gives us an insight into the inner alchemy and opens another level for clinical application of acupuncture. Applying treatments to the mental suffering, as well as, enhancing health and personal growth.
There is a close link between these points and the orifices of the head and face therefore by using them we can affect the perception and ability to see clearly, help in inner clarity and inner connection to the Shen.
Some examples of their indications:
1. Rebellious Qi: shortness of breath (Lu 3), goiter (St 9)
2. Acute disorders related to orifices: for sudden deafness (SJ 16)
3. Balance between the head and the body: headaches, dizziness, blood pressure.
4. The Shen and heaven: Connect a person to the celestial realm for guidance (Heavenly realm).
This course will give an in depth understanding of heavenly points and their clinical usage.
Learning Objectives
Understand the Heaven-Man interaction and alchemy, through in depth learning of the windows of heaven points and their use.
Know the nature of the 10 windows of heaven points, their indication and their functions.
Apply these special points with knowledge of their clinical application.
Course Downloads

Course Handout – 11 colorful pages, with points paintings. Available only for participants of the course.
(The handout will be available for download during the course)
---
Approvals
  4 PDA/CEU AOM-AC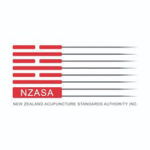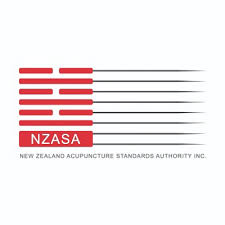 Whilst we are a pre-approved provider for NZASA, we cannot guarantee that ALL of our content will align with the NZASA CPD categories. It is advisable that you seek guidance from NZASA if you are unsure.
TCM Academy courses are approved by Acupuncture NZ. Acupuncture NZ counts each hour as 1 CPD. For any farther assistance please contact us.
Course Features
Lectures

16

Quizzes

13

Duration

2.5 Hours

Skill level

4 PDAs/CEUs AOM-AC

Language

English

Students

96

Certificate

Yes

Assessments

Yes
Introduction to Heavenly Points Course

5

Window of Heaven - Points Usage

12

The Windows of Heaven Points

12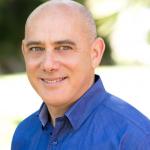 Dr. Maimon is an internationally renowned figure in the field of Integrative and Chinese Medicine with over 25 years of clinical, academic, and research experience in the United States, Europe, and Israel. Dr. Maimon integrates complementary and western medicine in his own unique way. He combines a vast background of TCM styles with a wide clinical and teaching experience. His teaching is clear and inspiring.
silja

Great review

After taking Yair's course about Heaven points in Belgium, it was so good to ho over the magnigicent material again. Wonderful way of learning truly ❤️

Magda Bogaerts

Magda Bogaerts

It was a goed course...large ...an useful in practice
You May Like
You May Like
Certified By:
4 PDAs/CEUs AOM-AC