Gentle Neoclassical Japanese Approaches for Sensitive and Traumatized Patients
In recent years numerous researchers have focused on the key role of trauma recovery in successfully dealing with serious illnesses such as cancer and autoimmune conditions. The more adverse childhood events (ACES) one has experienced, the more likely one is to develop later in life serious illness, and the more difficult it will be to recover. In 2011 Japan was struck by a devastating earthquake and tsunami. Novel approaches were developed in the field as acupuncturists arrived on the scene to help. These strategies make a good deal of sense in light of the research of Stephen Porges, Ph.D. and his polyvagal theory. The effectiveness of these new therapies in Japan that utilize largely non-insertive techniques appears to likely be explained by an increase in vagal tone.
In this course these therapies will be demonstrated and discussed.
Learning Objectives:
Understand the commonly accepted understanding of Nan Jing Chapter 69 in Japanese Meridian
Learn the use of a teishin on the face as a part of trauma treatment.
Understand the role of 5 element pulse balancing as a key part of trauma treatment.
______________________________________________________________________
Approvals
Approved by the NCCAOM.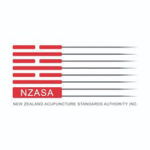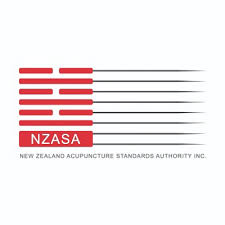 Whilst we are a pre-approved provider for NZASA, we cannot guarantee that ALL of our content will align with the NZASA CPD categories. It is advisable that you seek guidance from NZASA if you are unsure.
TCM Academy courses are approved by Acupuncture NZ. Acupuncture NZ counts each hour as 1 CPD. For any farther assistance please contact us.
______________________________________________________________________
This lecture has been produced from materials filmed at the ICCM Congress. The ICCM arranges a yearly outstanding international TCM gathering which is held in Tel Aviv during the Vernal Equinox, in March, every year.
Course Features
Lectures

13

Quizzes

8

Duration

2:21 hours

Skill level

2 PDAs/CEUs

Language

English

Students

36

Certificate

Yes

Assessments

Self
Gentle Neoclassical Japanese Approaches for Sensitive and Traumatized Patients - Theory

13

Learn these gentle neoclassical Japanese approaches for sensitive and traumatized patients

Gentle Treatment Demonstration

5

In this section Bob Quinn demonstrates his diagnosis and treatments techniques.

Final Exam

1

Test Yourself :)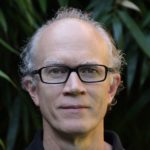 Bob Quinn is a full-time Assistant Professor in the School of Classical Chinese Medicine at the National University of Natural Medicine (NUNM) in Portland, Oregon. Since 1999 he has been studying various gentle Japanese treatment styles with noted masters in the field, most notably in recent years with Iwashina Anryu Sensei (Dr.Bear). (Dr. Bear is famous for using only teishin and moxa in his treatments.) Bob is fascinated by the question as to how gentle our treatments can be while still delivering good clinical results. He teaches classes at NUNM in these gentle acupuncture styles and Japanese bodywork. Additionally he supervises student interns in the university health center. Bob has just finished an introductory book on the use of the teishin in Chinese Medicine that will soon be published by Blue Poppy Press. In his private practice he focuses on the treatment of chronic Lyme disease and children. Through his treatment of many chronic Lyme disease patients he has become interested in the role of past trauma as a hurdle to deeper healing. Additionally, since 1993 he has studied Projective Dreamwork with Jeremy Taylor, a noted scholar in the field, and has been pioneering the reintroduction into Chinese Medicine of the use of dream imagery
victoria.maissen

Very inspiring

This course inspired me to go a way I have been looking for: Less is more. The immediate feedbacks of patients are awesome! The course inspired me to continue that kind of gentle treatment. Thank you very much for sharing this knowledge.
You May Like
You May Like
Certified By:
2 PDAs/CEUs