Clearing the Clouds Series
Treating Anxiety and Depression with Shen and Heaven Points
The series includes 9 hours of teaching | 11 PDA's/CEU's
2 eLearning courses + 3 live webinars including Q&A.
Take the Series and  
Save €44, that's 15% off full price for separated courses
€289
only €245
Note: if you have purchased in the past one of the courses Shen Points or Heaven Points, write to us first and we will refund you for that.
What will you learn
The most magical part of acupuncture is the ability to transform, to touch heaven in the patient, alleviating the suffering, clearing the clouds and allowing healing and change. Taking this series you will
Transform patient negative emotions into positive growth.
Enhance your understanding of Shen and develop deeper insights in regard to the rule of
the 7 emotions.
Recognize the movement of Qi in man and its relation to heaven.
Understand anxiety and depression from a Chinese & Western point of view.
About the Series
This unique series of lectures combines live webinars with eLearning courses prepared and organized to take you deeper into the understanding of Shen in Chinese medicine and the rule practitioners & acupuncture plays in transforming emotions. 

This series has a Handout. It will be made available before the 2nd webinar. A link will also be send to participant. 
Schedule of Learning
Webinars time will be 20:00 CET | 11:00 PST | 12:00 EST | 19:00 GMT | 2 hours each
Webinars will be recorded and available for you also after the date.
14th January 2020 – 1st Webinar: Introduction to Shen Acupuncture

This webinar has been recorded and is available for free on this page until the end of January 2020

11th of February 2020 – 2nd Webinar: Shen and Emotions
17th of March 2020 – 3rd Webinar: Treatment of Anxiety and Depression
eLearning – you can watch on you own time
Shen Points: The Spirit of the Acupuncture Points (eLearning at own pace)
Heavenly Points: The Clinical Benefit of Window of Heaven Points (eLearning at own pace)

Want more information? Click here to get the booklet
Approvals
Courses & webinars on this series have separate PDA approval.

Approved by the NCCAOM. 7 PDA Points, AOM-AC. + 4 AOM-OM Total of 11 PDA Points
! PDA points for live webinars will be accredited only to those who participate in the live webinars. Later accreditation for those webinars will be issued on a later stage and is pending review by the NCCAOM.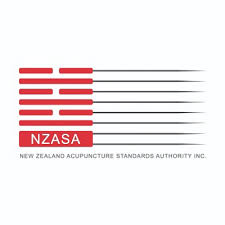 Whilst we are a pre-approved provider for NZASA, we cannot guarantee that ALL of our content will align with the NZASA CPD categories. It is advisable that you seek guidance from NZASA if you are unsure.
TCM Academy courses are approved by Acupuncture NZ. Acupuncture NZ counts each hour as 1 CPD. For any further assistance please contact us.
Course Features
Lectures

5

Quizzes

0

Duration

9 Hours

Skill level

All levels

Language

English

Students

63

Certificate

No

Assessments

Yes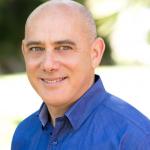 Dr. Maimon is an internationally renowned figure in the field of Integrative and Chinese Medicine with over 25 years of clinical, academic, and research experience in the United States, Europe, and Israel. Dr. Maimon integrates complementary and western medicine in his own unique way. He combines a vast background of TCM styles with a wide clinical and teaching experience. His teaching is clear and inspiring.