Acupuncture for Insomnia: Sleep and Dreams in Chinese Medicine
Decorated with anecdotes from Chinese Medicine's history and almost 50 years of experience practicing Chinese Medicine this course covers the whole range of Insomnia.
In our modern world sleep disturbance has become an ever-increasing complaint, affecting almost 40% of the population and disturbingly a large proportion of children.
Sleep is the most representative of the body's circadian rhythms, it becomes an excellent indicator of the inner equilibrium of yin and yang and the five substances. The Eight Extraordinary vessels, acting as inner regulators, maintain the inner balance and the adaptation to external changes.
Therefore, a detailed assessment of sleep patterns and dreams, can supply an accurate evaluation of a person's overall psycho-energetic state.
Learning Objective
Explain Western and Eastern physiology and pathology of sleep.
Identify insomnia & sleep disturbances patterns in Chinese medicine.
Recognize and interpret the movements of Wei Qi, the state of Xue-Blood, and the state of Shen-Mind/Spirit and their relation to the patient state.
Apply the Eight Extraordinary vessels for diagnosis and of regulation of sleep.
Diagnose and treat Insomnia.
______________________________________________________________________
Approvals
Approved by the NCCAOM.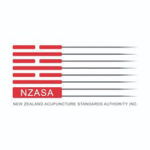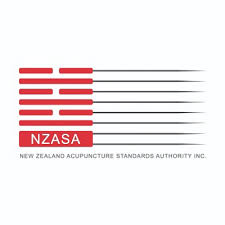 Whilst we are a pre-approved provider for NZASA, we cannot guarantee that ALL of our content will align with the NZASA CPD categories. It is advisable that you seek guidance from NZASA if you are unsure.
TCM Academy courses are approved by Acupuncture NZ. Acupuncture NZ counts each hour as 1 CPD. For any farther assistance please contact us.
______________________________________________________________________
This course has been produced from materials filmed at TAO. The TAO congress is an international congress organised by OGKA and held in Graz, every year around September.
Course Features
Lectures

32

Quizzes

24

Duration

6:00 hours

Skill level

9 PDAs/CEUs

Language

English

Students

90

Certificate

Yes

Assessments

Self
Introduction

1

Learn the various dimensions and dynamics in Chinese Medicine which are important for resolving of sleep problems

Western Physiology of Sleep

8

Learn the basic of what we know from a western perspective about the physiology of sleep

The Energetic of Sleep in Chinese Medicine

10

This chapter covers sleep from a Chinese perspective as well as in depth discourse on Wei Qi

The Impact of Emotions on Sleep

10

In this chapter we dive deeper into understanding the rule of the emotions in our life and sleep.

Sleep Organization & the Extraordinary Vessels

10

In this chapter we understand the organisation of sleep and its relation to the extraordinary vessels.

Diagnosis of Insomnia and Treatment Protocol

8

In this section we are putting everything together to see how to diagnose and treat insomnia.

TCM Patterns and Points for Insomnia

6

Overview of TCM patterns and points for Insomnia

Final Quiz

2

Final quiz to test yourself and a bonus where Dr. Montakab is talking about the use of laser.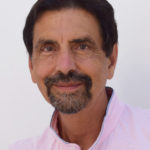 Hamid David Montakab M.D. graduated from Medical School of Paris, did his residency in surgery and completed a 3-year education in acupuncture. Later spending 4 months in clinical training in China, followed by 2 years in exploring the local healing in the Philippines and India. He practiced for 5 years in America after obtaining the NCCA certification and a degree in Chinese Herbalism. In 1986 he founded the Academy of Chinese Healing Arts in Switzerland. Dr. Montakab was commissioned by the Swiss National Fond to conduct a scientific research study on Acupuncture and Insomnia. In 1995 he was the co-founder and president of the Swiss Professional Organization for TCM (SPO-TCM).
hardya

Very deep teaching

I enjoyed this course very much because Hamid Montakab explains a lot of things I have also been asking myself questions about (What is running piglett qi? What is meant by the rising of clear yang? Why are there 2 representations of the 5 elements?) His system is elaborated and diffenciates different patterns of insomnia so that you can really treat individual complaints. I still have to look into my notes, but I already had some good results. - Very entertaining and instrutive: backround stories of H. Montakabs teachers in China and Hong Kong, his clinical examples, and what he has learned from the classics.

info@acupuncture.nl

Great course

Contents are great for learning more about sleepstages and how to treat sleeping problems. Really enjoyed this course, part from the problems with the quizes that weren't running smoothly. But the course is worth following ! Thanks Dr. Hamid Montakab for sharing your experience.
You May Like
You May Like
Certified By:
9 PDAs/CEUs