Paediatric Acupuncture Program
International Certificate

Confidently and competently treat babies, children and teenagers

Starting 5th March 2022
Current cohort started on 5th March 2022 – Last minute registration is still possible

Life Time Access
Learn at Your Own Pace

9 Live Sessions
45 hours

Complete Handouts


International Certificate
on Completion

What You Will Learn
This in-depth course will enable you to expand your practice to treat babies, children and teenagers for a wide range of both physical, mental and emotional conditions.
LEARN NEW SKILLS
Diagnose and treat the most common pathologies in children of all ages
Support children with acupuncture pre and post vaccination
Feel confident in managing the child and their family in the treatment room
Be equipped to start up your own paediatric acupuncture clinic
Use a variety of non-needle techniques with ​confidence and competence.
Understand how a child or adolescent's physiology is different to that of an adults
Feel confident in how to talk to children of all ages




TREAT COMMON CONDITIONS
Sleep issues
Digestive issues (diarrhoea, constipation, vomiting)
Food allergies
Cough
Asthma
Eczema
Ear infections and glue ear
Bed-wetting
Acute conditions
Mental-emotional issues such as anxiety and depression
Problems associated with Autistic Spectrum disorders
Behavioural conditions such as Attention Deficit Disorder (ADD) and Attention Deficit Hyperactivity Disorder (ADHD)
Click here for the full program outline


Join Now
$2,025
Enrollment during the program
Learn from the World's Leading Paediatrics Teacher and Author
In this extensive online training program, you'll learn from a world-leading expert in the field of paediatrics. Learn closely with Rebecca Avern and enjoy her vast experience of working with children of all ages and gain valuable insights and tips. Discover effective treatment protocols for a variety of chronic and acute conditions, and develop your confidence in treating children and their families in a supportive environment.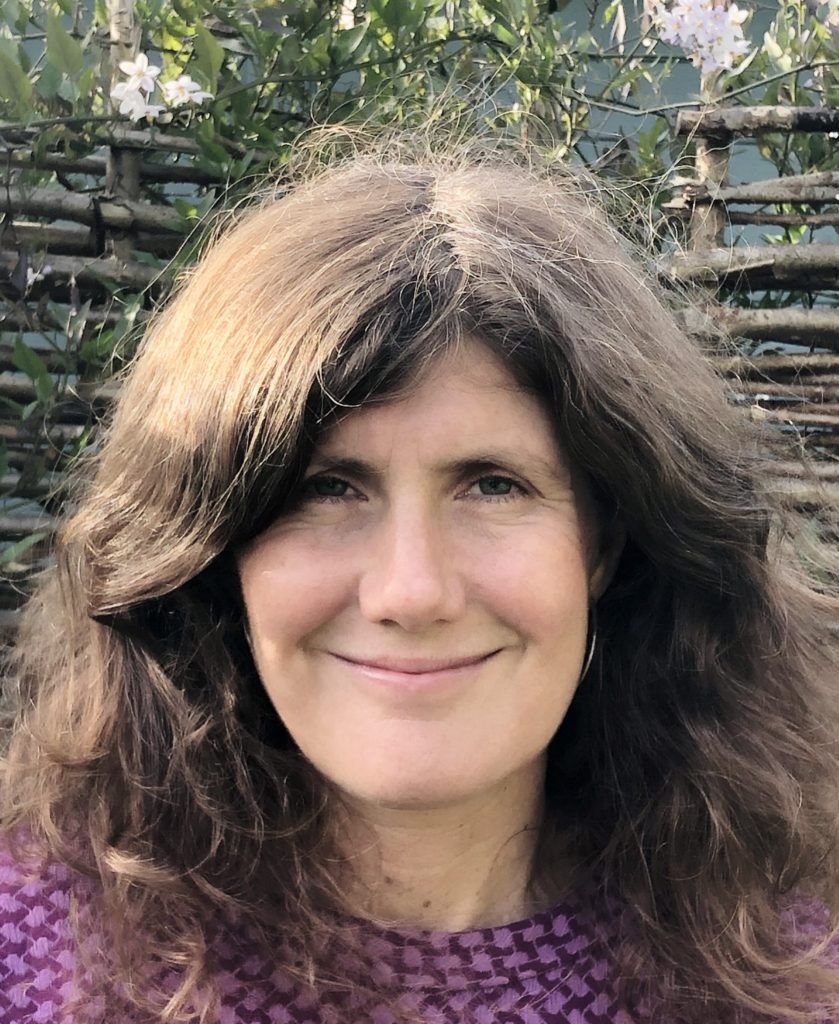 Rebecca Avern

Rebecca Avern has treated children with acupuncture for over 20 years, and now treats exclusively children and teenagers. She founded and runs two children's acupuncture clinics in Oxford, one of which offers affordable acupuncture to children and the opportunity for practitioner internships.
Rebecca is the author of two books – the textbook Acupuncture for Babies, Children and Teenagers and also a book for both parents and practitioners Chinese Medicine for Childhood Anxiety and Depression. She teaches paediatrics in the UK, online and internationally.
Testimonials
This course has been inspiring and life-changing as an acupuncturist. I feel it has made me a better acupuncturist all round, not only with treating children, but adults too.
-Payal Montague
Completing the paediatric course really has been a truly inspiring experience. Not only is the content fascinating, but Rebecca's teaching style and delivery is so clear and effective.
-Lucinda Cotton
This was such an incredible course. Rebecca is so knowledgeable and is wonderfully skilled at sharing her knowledge, whilst helping you develop your skills as a paediatric acupuncturist. I highly recommend it.
-Rebecca Hicks
This is an absolutely fabulous paediatric course, which will give you the confidence to practise straight away. Don't dither – do it!.
-Truus Jansen
The course is well organised with great lectures which are excellently delivered. Rebecca is passionate about her profession and a great advocate for children and their well-being. I loved every minute of it.
-Mandy Horby
I highly recommend the paediatric course. Rebecca's passion for treating children is inspirational and contagious. I feel confident to welcome children to my clinic now.
-Sofya Roberts
Additional Info
The Curriculum
This in-depth program will enable you to expand your practice to treat the whole family. It will fully equip you to treat babies, children and teenagers for a wide range of both physical, mental and emotional conditions.
The program will cover:
TCM and 5 Element paediatric basics
Key paediatric pathologies
Aetiology of childhood illnesses
Diagnosis and treatment of most commonly seen paediatric conditions
An overview of child-friendly needling and non-needle techniques
The practicalities of working with children and their families
The program includes 9 + 1 live meetings, paired in 5 weekends. Live classes will take place via Zoom
Dates & Times
5th & 6th March | 12th & 13th March | 2nd & 3rd April | 21st & 22nd May | 11th & 12th June
Paris/CET: 17:00 PM
Pacific Time: 08:00 AM
Eastern Time: 11:00 AM
London: 16:00 PM
Brisbane: 01:00 AM (! Classes starts the day after)
Mumbai: 20:30 PM
Cape Town: 17:00 PM
Please note: That is an international program. The times indicated might change during the program. To be sure about the right timing, please compare to Paris/CET: 17:00 PM.
Live meetings are 5 hours (apart from day 10), including short breaks. They will be recorded and available for review for at least one year after the completion of the program.
Day 1, 5th March

Introduction to the treatment of children
Basic paediatric syndromes
Day 2, 6th March

The nature of children according to CM
Diagnosing babies/toddlers
Treatment of sleep issues
Day 3, 12th March

Digestive issues (diarrhoea, constipation, vomiting, stomach ache)
Food allergies
Day 5, 2nd April

Intro to needling and non-needle techniques
Day 6, 3rd April

Ear problems
Bedwetting
Pre and post-vaccination treatments
Day 7, 21st May

The treatment of acute conditions
Talking to children
Managing the family in the treatment room
Day 8, 22nd May

Childhood and adolescent mental health
Day 9, 11th June

Autistic Spectrum disorders
ADD/ADHD
Starting up a paediatric clinic
Day 10, 12th June: Closing Ceremony/ Extracurricular

To be announced. his class will be shorter
Certification and Approval

This program is approved by a number of leading associations around the world
If you don't see your association listed please contact us.
---
Disclaimer | Before You Purchase
Accessing Your Course

After the checkout, the course will be automatically added to your account and unless otherwise specified you can start learning immediately.

The course is always available for you, as long as you have an internet connection.

To watch your course, simply log-in. You can reach your courses either from your account or from the course page.
An easy way to find it is under "My Academy" => "My Courses" on the top bar.
Cancellation Policy

Our pre-recorded courses are immediately accessible after purchase and therefore are non-refundable.
Unlimited Access

Once purchased we grant you a lifetime access license. See more on our Terms of Use page.

We encourage you to return to courses again and again as learning continues and in each view, we learn and understand new things.
CEU/CPD/PDA

When stated
CEU/PDA/CPD requirements need to be completed within 1 year of the purchase. You are advised to print and save your certificate for your records and under your association requirements.

Members of NCCAOM & Florida, need to fill in a form after completing their courses for us to submit the points. Look for our email after the completion of the course.