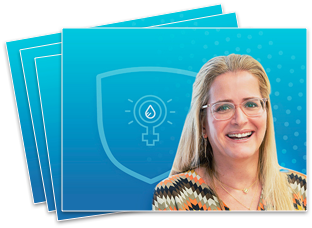 Women's Health Courses with Keren Sela

4 Courses Included

9:15 hours
On-Demand Video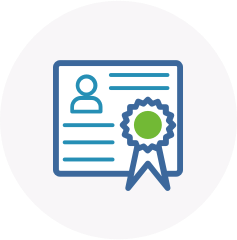 Certificates on Completion
CEUs/PDAs/CPDs
$438
Save Over 20% When Buying Together


Bundle Overview
This bundle offers practical formulas, points and thoughts in the treatment of various conditions women present themselves.
Keren Sela brings a unique approach, blending classical and modern thoughts. Her passion for medicine and love for treating is strongly evident through her powerful teaching style.
Keren treated since 1999. She is a licensed acupuncturist and herbalist in California and a registered NCCAOM practitioner.
She specialized in woman's disorders at the Chengdu University of Traditional Chinese Medicine. Keren headed and managed in the Unit of Complementary Medicine in the Fertility Research Center of the Tel Aviv Sourasky Hospital for 14 years. Her retrospective study on Chinese Medicine and medicated IUI, research conducted at the hospital, was published in "European Journal of Integrative Medicine".
The bundle includes:

Courses in this bundle are approved by:
Courses are approved separately. Please see each course's page for its details and for other approvals
What students say about Keren's courses:
A very engaging course.
A very engaging course. I enjoyed viewing a different perspective, it is clear Keren is passionate about her work. Many tips to put into practice. Thank you.
Unique and thought provoking treatment protocols
This course is packed with valuable clinically relevant information. Unique and thought provoking treatment protocols and theories are introduced. Easy to listen to and follow along. Great experience!
Clear explanation
for me, this course is a new way to look at fertility problems. Clear explanation of what hormone supplication can cause, and how to treat that with acupuncture. Also the use of xi-cleft points was new to me.
Interesting course, I would recommend!
A real pleasure!
A real pleasure! good understandable information, expertly delivered. Thought provoking and inspiring. Very practical knowledge to take away and put into practice. Thank you
Thank you Keren
Thank you Keren
Your course gave me some new ideas about pathology, acupuncture and herbal treatment. And I shall think about the open questions as well. Also, I enjoyed your way of teaching.
great teaching
great teaching
good summary of all the essential features around IVF, on the physical and mental levels and the daoist concept behind as well. A pleasure to listen to you and feel your passion and compassion for what you do.