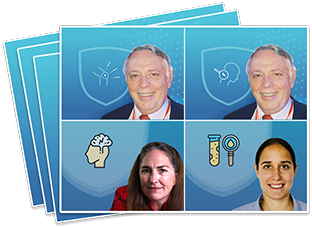 How Does Acupuncture Work?
Learn with top researchers everything we know on how acupuncture works

4 Courses Included

5 Hours On-Demand Video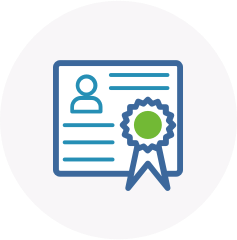 Certificates on Completion
CEU/CPD/PDA
Save 15% When Buying Together
$218
What will you learn
Communicate more effectively with patients, other health practitioners and the community at large when asked that question – "So how does acupuncture work?"

Explain how acupuncture works using known scientific medical concepts.
Understand that a course of acupuncture treatment can produce improvements in symptoms that continue to increase for months after the last treatment.
Understand Mechanisms of Action for the Analgesic Effects of Acupuncture.
Draw clinically relevant lessons from the research
Bundle Overview
This unique bundle of eLearning resources takes you deeper into understanding how acupuncture works.
Join top researchers Dr John McDonald, PhD, Jennifer A. M. Stone MSOM, LAc & Mel Hopper Koppelman, DAc, MSc to see what modern science teaches us about our old medicine. Improve your communication with patients and other health care providers.
The bundle includes:

Practitoners taking these courses have said:
Very very well done
Very very well done and makes it easy to present to patients who want to understand via a Western Medical Model.
Great course
Great course
Very well structured and well presented course. Easy to follow and understand, and the information is super useful.
Excellent
Excellent
Clear, concise, engaging and informative – I really enjoyed this short course.
Courses in this bundle are approved by:
Courses are approved separately. Please see each course's page for its details. Don't see your association? Please write to us or check the Approved By tab on the top bar.
---
Disclaimer | Before You Purchase
Accessing Your Course

After the checkout, the course will be automatically added to your account and unless otherwise specified you can start learning immediately.

The course is always available for you, as long as you have an internet connection.

To watch your course, simply log-in. You can reach your courses either from your account or from the course page.
An easy way to find it is under "My Academy" => "My Courses" on the top bar.
Cancellation Policy

Our pre-recorded courses are immediately accessible after purchase and therefore are non-refundable.
Unlimited Access

Once purchased we grant you a lifetime access license. See more on our Terms of Use page.

We encourage you to return to courses again and again as learning continues and in each view, we learn and understand new things.
CEU/CPD/PDA

When stated
CEU/PDA/CPD requirements need to be completed within 1 year of the purchase. You are advised to print and save your certificate for your records and under your association requirements.

Members of NCCAOM & Florida, need to fill in a form after completing their courses for us to submit the points. Look for our email after the completion of the course.