Your CEU/CPD on TCM Academy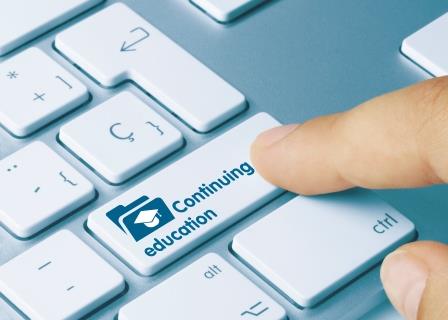 Your CEUs/CPDs on TCM Academy 
(and some free CEU/CPD options)
"The wise man is one who knows what he does not know."
– Tao Te Ching
(Press here to go to the end and see the information about getting CEUs/CPDs at TCM Academy. There are also some free offers with points attached to them)
The Importance of Continuing Education
Aren't we all in this because we like to learn about ourselves because we want to help ourselves and others? Don't we put so much effort into learning, in basic training and then with every new patient? And often, it seems to never be enough. And still, I love learning. The continuous evolvement of knowledge is a strong pillar of my love for the profession. And yet, sometimes it is all getting too much, and I take a break from active learning. In these times, I find it good to have some mandatory Continuing Education to do; it puts me right back on that development horse.
Taking Continuing Education classes ensures that you and I are engaged in continuing development. Sometimes it is new knowledge, and at other times, it is a whole new horizon revealed through a class. I find these moments valuable; they inspire me to keep on going, to explore.
Before I share more thoughts on the importance of continuing education. Did you know that all these associations credit the TCM Academy's courses for CEU/PDA?
Don't see your association? Please write to us, and we will work to change that. We are dedicated to helping you fulfil your Continuing education requirements.
More information at the end of this post.
So, what's more?
Continuing education ensures that our knowledge and skills stay relevant and up to date.
Remaining engaged with new developments in TCM, you will have new things to say to your patients and the public about our profession. Every year new research studies are demonstrating how powerful TCM is at treating all manner of conditions. If you know these, you will be a more effective communicator, lending greater credibility to our profession as a whole – and hopefully encourage more patients to seek our exceptional care along the way.
According to The Tao Te Ching, "The wise man knows what he does not know". By constantly opening our minds to possibilities (and accepting that we don't always know it all), we remain on the path to wisdom.
TCM is a living medicine. Reaching out and engaging with new ideas, we keep the grasp of our medicine alive and fuel our zest for what we do. Your patients will feel the benefit from this renewed enthusiasm.
At its best, professional development is engaging and fun. Our courses have been designed to maximise engagement and knowledge embedment – we program in quizzes to ensure that you retain as much information as possible.
Online learning is a marvellous way to incorporate new ideas (and new Qi!) into your daily routine and practice. Covid-19 has brought a host of new symptoms into our clinic rooms, and we have much to offer – if only we know-how.
Courses at the TCM Academy are approved towards your required CEU/CPD. These courses have quizzes to help ensure studying, and you get a certificate at the end. Each course page indicates these approvals.
Please note, your association might simply pre-approve all courses, so if you don't see your association logo check our topbar menu for more information or write to us.
On the association's page, you can also browse only courses approved by your association.
I would love to hear from more you about your Continuing Education needs and requirements and see how the TCM Academy can improve in supporting your education,
Guy
Here are some free courses approved as CPD/CEU (Check each course and your association requirements)