ICCM Congress, Special Exclusive Discount for the TCM Academy Community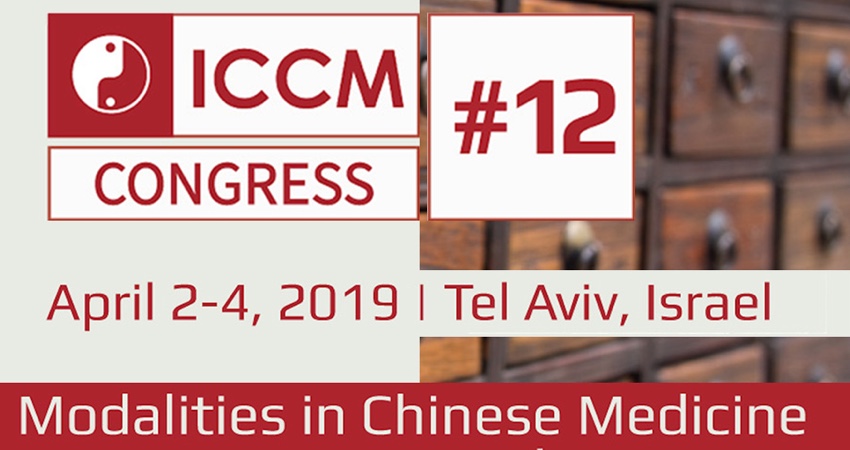 The ICCM congress is the biggest event for Chinese medicine in Israel, and one of the biggest in the world, bringing each year world-renowned professionals from abroad for a week of professional and educational conference, allowing therapists from around the world to learn and share knowledge together in the unique atmosphere of the Mediterranean. Check out the wonderful list of speakers for this year.
We are excited to announce a special discount price for TCM Academy readers!
If you register at this exclusive link, you will get 10% off of the congress registration, and additional 5% if registered before March 18, 2019.
Spots are filling up fast this year!  Over 400 sold already, so don't delay. Follow this special link and register now!
The program is amazing this year!  Everything from a Balance Method Masterclass to Stephen Birch's Japanese Meridian Therapy.  There is something there for everyone.  Check it out here!
Special offer for ICCM courses at TCM Academy!
In honor of the upcoming ICCM Congress, we are offering 20% off on all our courses that were filmed at past ICCM congress.
Please use Promo code "ICCM20SPECIAL" when purchasing any of the following courses: