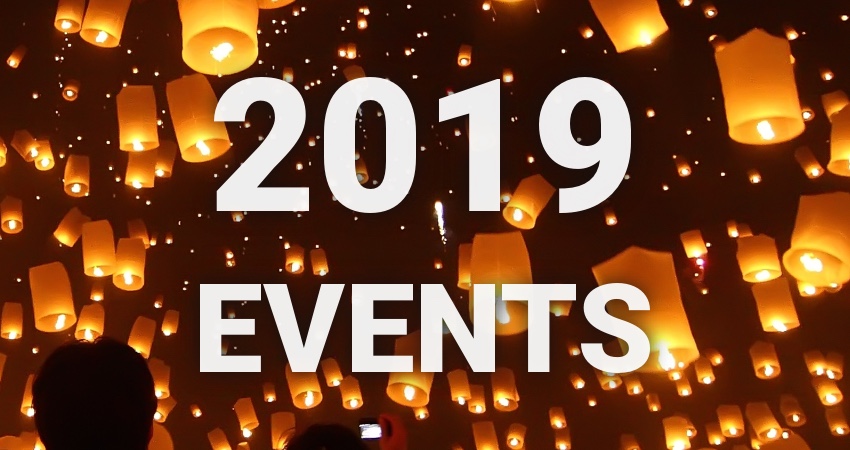 We made it through 2018, and now we get to plan our 2019 and see how we can grow as practitioners.
We've put together a list of all the major upcoming Traditional Chinese & Integrative Medicine conferences and events around the world to attend, or follow.
Be sure to check this page periodically —we'll be updating it as new conferences are announced, changes are made, and dates are formalized.
March 23, The 21st Acupuncture Research Symposium. London, UK.
April 2-4, ICCM #12. Tel-Aviv, Israel.
April 4-7, 38. Kongress der DGfAN. Germany.
April 25-28, Integrative Fertility Symposium 2019. Vancouver, BC, Canada.
April 27-29, NAJOM Silver celebration. Vancouver, Canada.
May 17-19, AACMA Chinese Medicine Congress. Melbourne, Australia.
May 24-25, Dutch TCM Congress.  Noordwijkerhout, Holland
May 28 – June 1, TCM Kongress. Rothenburg, Germany.
June 1 – 3, American Society of Acupuncturists. Washington, DC, USA.
June 8-11, The Society of Interventional Oncology. Boston, Massachusetts, USA.
June 27-29, SAR's 2019 International Research Conference. Burlington, VT, USA.
June 28 – July 7, 5th PTCMA Congress. Krakow, Graz.
August 9-11, Acupuncture New Zealand Annual Conference, Theme: Mental Health. Wellington, New Zealand.
September 26-29, 16th Tao Kongress. Graz, Austria.
October 5-6. The 5th American TCM Congress. Los Angeles, California, USA.
October 19-21. Integrative Oncology Conference. New York, NY, USA.
October 25-27, IICMC 2019. Melbourne, Victoria, Australia​.
October 29 – November 5, Pacific Symposium 2019. San Diego, California, USA.
November 28-30, 13. ASA TCM Kongress. Switzerland.