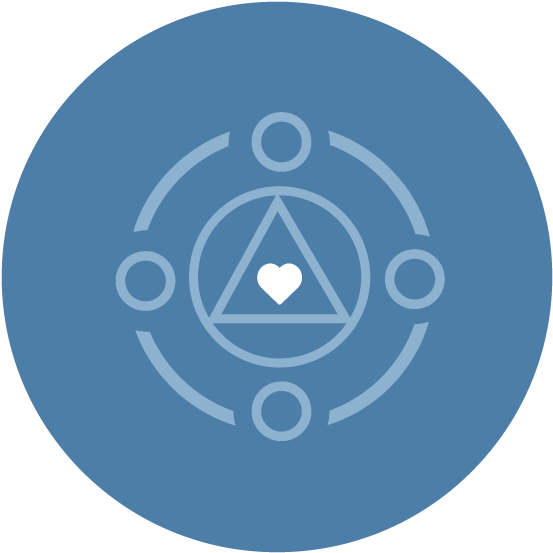 Redrawing the Circle of Healing
An Alchemical Approach to Practice for Our Time

An Online Training with Lorie Dechar
A Live Online Class – 24th of October 2021

3 Live Office Hours
Lifetime Access to Recording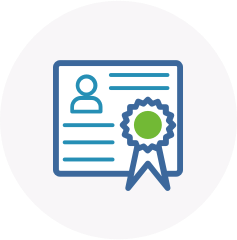 Certificate On Completion
CEU/PDA/CPD

In this live training you will
Meet specific auxiliary tools, including Inner Sensing, Flower Essences, Essential Oils, and Spirit Points that can be safely and effectively used to augment the psycho-spiritual effects of acupuncture

Deepen understanding of shen disturbances and their relevance now

Learn about the principles, tools, and applications of Alchemical Acupuncture

Get support to an entry-level mastery of protocols that can be used to address psychological challenges and shen disturbances specific to our time
Abstract
We are the healers who are rediscovering and reinventing acupuncture and Chinese medicine to address the challenges of our time. It is up to us to recognize the healing invitations and opportunities hidden in the turbulence, uncertainty, and crises we currently face. It is up to us to vision the new attitudes and create the new practices needed to nourish the seeds of planetary healing and transformation even as we honor and protect the well of deep wisdom inherent in our medicine's past.
Alchemical Acupuncture invites us to approach our practice as a living, breathing, evolving craft we are actively engaged in creating rather than as a fixed system focused on symptom relief. This introductory class will present tools and skills that will allow participants to expand the range of their craft as acupuncturists. In addition, we will explore how to bring the excitement of the edgy creativity of alchemy, intuition, and embodied presence into the treatment room in order to better meet the needs and support the healing and transformation of the patients we work with.
Click here for the full program outline
EARLY REGISTRATION – SAVE OVER 15%
Offer Valid until 25th October
$121
Registration is open until we start
Learn with Lorie Eve Dechar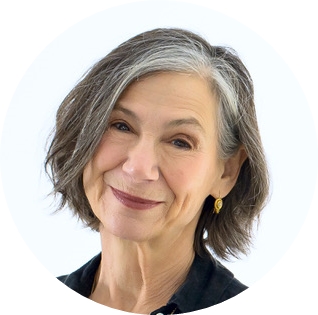 Lorie Eve Dechar has been practising Chinese medicine for over 35 years. She integrates the principles and practice of Chinese medicine with Western depth psychology to create Alchemical Healing, a therapeutic modality directly focused on the psycho-spiritual and soul issues of our time.
Her post-graduate work with Gene Gendlin of the Focusing Institute, at the Gestalt Center for Psychotherapy and Training in Manhattan, and nearly twenty years of study with Jungian analyst Nathan Schwartz-Salant bring a psychological dimension to her acupuncture practice and teaching.
What Students Say About Lorie Dechar's Teaching

"Thank you so so so much! It has been a VERY revealing course for me, I felt this connection with Chinese medicine for a long time and it made me very good to see it in someone with more experience and wisdom. I will share this knowledge with my students and treasure it in my heart. Thank you very much!!!!"
– Marina García

"
Thank you so much for the wonderful teaching. I held onto every word. The reminder that "time is urgent, so let's slow down" especially 🙂 I've been practicing that since, and will continue to."
– Angela Assad
Additional Info
The Curriculum
Total Hours: 3.5, with 2 short breaks
| | |
| --- | --- |
| .5 What is an Alchemical approach to acupuncture practice and why now? | |
| .5 Inner Sensing and Working with the Body Felt Sense | |
| Break | |
| .5 Using flower essences and oils in acupuncture treatment | |
| .5 Working with the Spirit of the Points | |
| Break | |
| .75 Theory and Alchemical Protocols for the Shen | |
| .25 Q&A | |
The live class will run on the 24th of October 2021
Berlin/CET: 17:00 PM
LA/Pacific: 8 AM
NY/EST: 11 AM
Beijing, China: 23:00

Being a worldwide program, times indicated may not be accurate to your place of living. Please compare your time zone to 17:00 PM Central European Time, on the date of class.

* The class be recorded and available for review for one year.
Certification and Approval

This program is approved by a number of leading associations around the world
If you don't see your association listed please contact us and/or check information on the Approval Page.
CEUs are only for partipating in the live session.