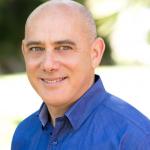 Dr. Yair Maimon PhD OMD Ac.
Dr. Maimon is an internationally renowned figure in the field of Integrative and Chinese Medicine with over 25 years of clinical, academic, and research experience in the United States, Europe, and Israel. Dr. Maimon integrates complementary and western medicine in his own unique way. He combines a vast background of TCM styles with a wide clinical and teaching experience. His teaching is clear and inspiring.
You haven't got any courses yet!