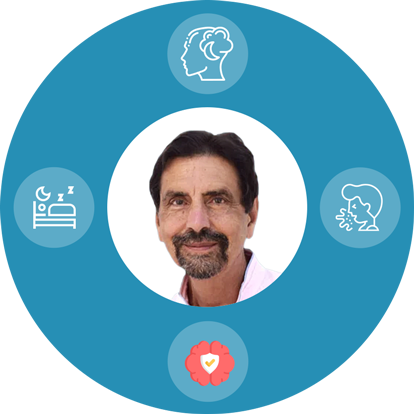 Expand your clinical results with Dr. Montakab
Dr. Hamid Montakab MD

4 Courses Included

15 hours
On-Demand Video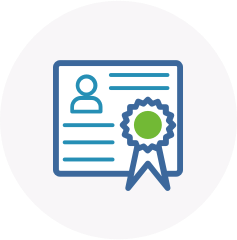 Certificates on Completion
CEUs/PDAs/CPDs
What will you learn
Learn practical treatment skills and diagnostic tools from a fascinating teacher and practitioner with almost 50 years of experience in Chinese Medicine
Employ acupuncture protocols, points, and classical points combination for the specific subjects covered in these courses.
Diagnose and treat Insomnia through the most comprehensive course available.
Interpret dreams for diagnosis and treatment in your clinic.
Expand your understanding of the psyche in Chinese medicine.
Apply practical strategies for the treatment of allergic rhinitis; allergic asthma
$502
Save Over 15% When Buying Together


What students say about the courses:
Wonderfully presented and very very informative.
Wonderfully presented and very very informative. Dr. Montakab addresses and answers issues and questions that have come up in my 20 years of working in the Chinese Medicine world (I was an RN for 20 years previously) that weren't touched upon in my initial TCM training. As you grow as a practitioner in TCM/CCM you continually become informed about what you don't know and hence you are always growing as you seek the answers. Dr. Montakab's very comprehensive lectures makes this process enjoyable and rewarding.
I could not quit till I finish it
very interesting subject and very interesting teacher. I could not quit till I finish it. 2:00AM. The English is easy to understand. I am a french student. would recommend it. *****
Very deep teaching
Very deep teaching
I enjoyed this course very much because Hamid Montakab explains a lot of things I have also been asking myself questions about (What is running piglett qi? What is meant by the rising of clear yang? Why are there 2 representations of the 5 elements?) His system is elaborated and diffenciates different patterns of insomnia so that you can really treat individual complaints. I still have to look into my notes, but I already had some good results. – Very entertaining and instructive: background stories of H. Montakabs teachers in China and Hong Kong, his clinical examples, and what he has learned from the classics.
Great course
Great course
Contents are great for learning more about sleep stages and how to treat sleeping problems. Really enjoyed this course. The course is worth following ! Thanks Dr. Hamid Montakab for sharing your experience.
Bundle Overview
This unique bundle of eLearning courses and live recordings gives you practical tools for treatment and diagnosis and also deepens your understanding of Chinese Medicine concepts, allowing you to apply it to support and help your patients.

With almost 50 years of experience practicing & teaching Chinese Medicine, Dr. Montakab is keen to share with you his knowledge and understanding, opening new horizons, especially on the psycho-energetic level of Chinese Medicine.
Dr. Montakab shares acupuncture protocols and points for the various conditions mentioned, making sure you will not only develop your understanding of the conditions according to Chinese Medicine but also your practical implements.
The bundle includes:

Courses in this bundle are approved by:
Courses are approved separately. Please see each course's page for its details.