Jing and Cancer
The speaker and us are delighted to offer this free version of the course for the learning purposes. This free version does not include a certificate or CEUs. If you wish to receive a certificate and CEUs, consider our paid version available here. (Link)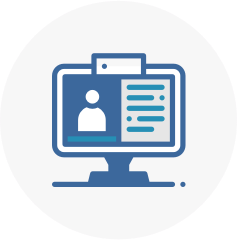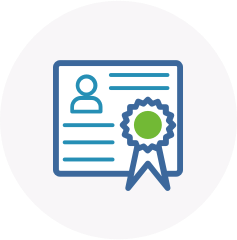 Taking this course, you will be able to
Learning about the role of Jing in cancer
The effect of chemotherapy radiotherapy on Jing
Acupuncture points and extra meridians supporting Jing and marrow
Cases, research which support clinical application
Course Overview
Jing and Cancer, The TCM Insights:
Unfolding the Chinese view on cancer and its relevance to Jing.

The diagnosis and clinical implications of Jing in cancer and its treatment.
When we want to better understand cancer, which is a condition defined based on western medicine we need to use Chinese medicine tools and especially Jing to view the pathology and the effect of modern drugs in TCM.



This course is approved by (with the paid version only):
See other CEU options at the top bar

Course Reviews:
Really fantastic course.
Really fantastic course. Excellent, clear and profound explanations, flowing beautifully between CM and WM.
I love his deep respect and awe of both healing systems and ability to communicate the mystical and the practical aspects of healing. Very inspiring. Thank you so much.
So well explained
Excellent course. So well explained. Thank you!
Excellent course.
Excellent course. So well explained in both WM and CM terms.
---
Disclaimer | Before You Purchase
Accessing Your Course

After the checkout, the course will be automatically added to your account, and unless otherwise specified, you can start learning immediately.

The course is always available for you if you have an internet connection.

To watch your course, log in. You can reach your courses from your account or the course page.
An easy way to find it is under "My Academy" => "My Courses" on the top bar.
Unlimited Access

Once purchased, we grant you a lifetime access license. See more on our Terms of Use page.

We encourage you to return to courses as learning continues; in each view, we learn and understand new things.
CEU/CPD/PDA

Unless otherwise stated, CEU/PDA/CPD requirements must be completed within 1 year of the purchase. You are advised to print and save your certificate for your records and under your association requirements.

Dimploamtes of NCCAOM & Floridas members need to fill in a form after completing their courses for us to submit the points. CAB & Fachverband members need to write to us an email upon completing their courses to get the required documents. Look for our email after the completion of the course.
About the Teacher

Login
Accessing this course requires a login. Please enter your credentials below!