Treating Male Fertility Problems with Chinese Medicine
In our modern western world every 6th couple has troubles conceiving, all together about 50% of the cases are due to the male factor. We need to be aware of that fact and remember the importance of treating men as well, when it comes to fertility issues.
This course explains the decline of sperm quality and its causes, overviews male anatomy and sperm production to promote better understanding of what changes can be made using our TCM toolbox.
Taking this course you will learn how to interpret a semen analysis and what further tests can be done. The Chinese Medicine part covers pattern description of male infertility as well as fitting acupuncture protocols and formulas of Chinese herbs. After taking this course you´ll be able to start treating male fertility issues!
Learning Objectives
Understand and interpret a semen analysis.
Make a correct CM diagnosis of male fertility issues.
Converse with confidant and knowledge about male fertility issues, both from western medicine point of view, as well as Chinese medicine.
Treat male fertility issues effectively using pattern based acupuncture & Chinese herbs, knowing how often to treat and what the treatment duration should be.
Give lifestyle and nutritional advice to optimize sperm quality.
Take Home Message
Always treat both partners when treating fertility patients, otherwise you´re missing half of the problem.
Course Downloads

Treating Male Fertility Problems with Chinese Medicine – Course Handout, 40 pages. Available only for participants of the course.
(The handout will be available for download during the course)
---
Approvals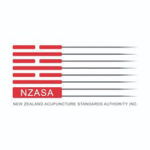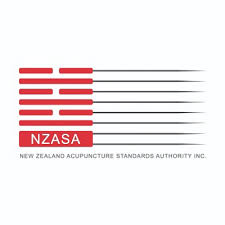 Whilst we are a pre-approved provider for NZASA, we cannot guarantee that ALL of our content will align with the NZASA CPD categories. It is advisable that you seek guidance from NZASA if you are unsure.
TCM Academy courses are approved by Acupuncture NZ. Acupuncture NZ counts each hour as 1 CPD. For any farther assistance please contact us.
Course Features
Lectures

17

Quizzes

0

Duration

3.5 hours

Language

English

Students

24

Certificate

Yes

Assessments

Yes
Course Introduction

2

Western Medicine

7

Chinese Medicine

5

Chinese Medicine Treatment Options

3
Studied medicine at the university of Graz (A), graduation to Dr. med.univ. in 2004, general practitioner since 2009, in 2010 established a medical practice for Chinese medicine in Gleisdorf (A). Lecturer and course instructor of the OGKA (Austrian Society for Controlled Acupuncture and TCM), teaches and lectures in Austria, Switzerland, Slovenia, South-Italy, Speaker at the TAO congress (A-2017,2018) and the TCM congress Rothenburg (D-2018). Since June 2019 President of the OGKA. Author of the book "Secrets from the chamber of Jade-Treatment of erectile dysfunction and lack of libido with Chinese Medicine", published by Müller&Steinicke in May 2017. Member of authors team at the biggest German speaking TCM blog at www.naturmed.de/blog. Austria Holder of an Acupuncture diploma and a diploma for Chinese herbal medicine from the Austrian Medical Association, diploma for further trainings in "Master-Tung acupuncture" by Henry McCann (USA), diploma for "Integrative medicine in assisted reproduction (ART)" by the German association for reproductive medicine, diploma for advanced training in TCM from the universities of Nanjing and Wuhan (China).
You May Like
You May Like