Yin Yang and Unity Consciousness in Chinese Medicine
The Metaphysics of Love
This course explores two important foundational concepts in Chinese medicine and their relationship: Shenming (Light of Spirit) and Yin-Yang.
While all diagnostic modalities of Chinese medicine aim to arrive at a form of Yin/Yang differentiation (or any of its further developed versions, such as 5-Phase diagnostics, etc), the deepest level of holistic treatment seeks to reach the undifferentiated life force that is behind all physical form. By exploring relevant passages from the Huangdi neijing (Yellow Emperor's Classic of Medicine) and other relevant pre-medical texts, this course demonstrates how behind the elaborate system of Yin-Yang categorization it is unity consciousness–paving the way to unity diagnosis and unity therapy–that comprises the philosophical, cosmological and clinical foundation of Chinese medicine. As part of the discussion, several of the archetypal organ systems of Chinese medicine will be illuminated from the perspective of their respective Yin-Yang (differentiating into the world of separateness) or centrally unifying functions.
Learning Objectives
Grasp the system of Yin-Yang differentiation as a manifestation of holistic life force therapy.
Understand advanced aspects of the central Chinese medicine concepts of yin-yang and shenming after learning more about their textual origins and classical terminology
Gain a more complete understanding of the Chinese medicine concept of "the center"
______________________________________________________________________
Approvals
Approved by the NCCAOM.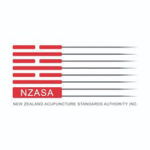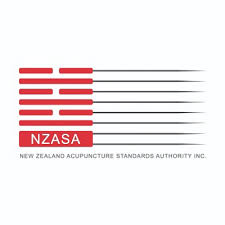 Whilst we are a pre-approved provider for NZASA, we cannot guarantee that ALL of our content will align with the NZASA CPD categories. It is advisable that you seek guidance from NZASA if you are unsure.
TCM Academy courses are approved by Acupuncture NZ. Acupuncture NZ counts each hour as 1 CPD. For any farther assistance please contact us.
______________________________________________________________________
The lecture was recorded at the ICCM Congress. The ICCM arranges a yearly outstanding international TCM gathering which is held in Tel Aviv during the Vernal Equinox, in March, every year.
Course Features
Lectures

10

Quizzes

11

Duration

1:20 hours

Skill level

2 PDAs/CEUs

Language

English

Students

141

Certificate

Yes

Assessments

Self
Yin Yang and Unity Consciousness in Chinese Medicine

21

Yin Yang and Unity Consciousness in Chinese Medicine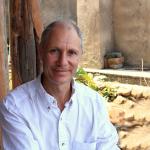 Heiner Fruehauf has researched Chinese culture and medicine for 38 years, and holds a PhD from the Dept. of East Asian Languages and Civilizations at the University of Chicago. He is the Founding Professor of the School of Classical Chinese Medicine at National University of Natural Medicine in Portland, Oregon, where he has taught and practiced since 1992. He lectures in North America, Europe and China, and has authored a wide variety of articles and textbooks on Chinese medicine. His interest in preserving some of the traditional features of Oriental medicine led him to develop a database dedicated to the archiving of classical knowledge, where a selection of his publications can be accessed (ClassicalChineseMedicine.org). His strong belief in the clinical efficacy of Chinese herbal medicine lead him to found the Hai Shan Center, a clinic in the Columbia River Gorge specializing in the treatment of difficult and recalcitrant diseases. Out of concern over the rapidly declining quality of medicinals from mainland China, he has founded the company Classical Pearls that specializes in the import of wild-crafted and sustainably grown Chinese herbs (ClassicalPearls.org).
goldenlotus12

Conveys the patient essence within

excellent depiction of the heart and the importance of cultivating neutral responses to all events people and things while adhering to core integrity to bring about authentic heart/spirit development

Anne Baumgart

Inspiring and profound

I love listening to Prof. Fruehauf's lectures on Chinese Classics and their relevance to our modern life. I don't know anyone else who can talk about 2000 year-old texts in such a vivid and passionate und clear way and at the same time put so much meaning for our daily treatment of patients into his lectures. Normally, I am not a big fan of making notes, but during this course I even stopped within some of the indivual lessons to listen to some of his sentences twice and take a note of them because I found them so inspiring and relevant.
You May Like
You May Like
Certified By:
2 PDAs/CEUs