Rooting the Spirit: Clinical Application of the Thirteen Ghost Points
十三鬼穴: The Thirteen Ghost Points
"Withdrawal and mania disease can manifest as deep silence or excessive and reckless speaking. Laughing, crying, singing, falling asleep while sitting, wanting to eat filth or excrement, running around naked or at night, manic yelling, chaotic gesturing….For this kind of patient use acupuncture and moxibustion in your treatment. When a hundred evils cause illness, there are thirteen points you can needle."
Sun Simiao – "Essential prescriptions worth a thousand gold coins"
In the year 500 B.C., the legendary doctor Bian Que revived a patient from a state of convulsions by needling the point Gui Gong – Ghost Palace. This is the first documented treatment of a Ghost possession. A thousand years later, Sun Simiao summarized the information and the clinical protocols for thirteen 'ghost points', indicated for extreme clinical situations such as neurological disorders, Shen / psychiatric disorders, growths, and tumors.
This course is a personal summary of almost thirty years' experience treating numerous patients suffering from diseases of 'ghost possession'. We will explore the names and the energetic of the points, deepening our understanding of the classical indications and their clinical relevance for modern-day patients.
Learning Objectives
Deepen your understanding of the 13 ghost points through understanding their names and energetic. 

Know the classical and modern indications for point selection.

Apply the 13 ghost points in your clinic.
______________________________________________________________________
Approvals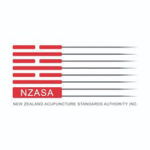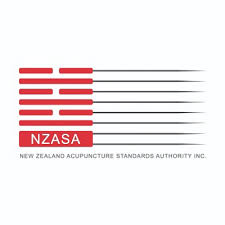 Whilst we are a pre-approved provider for NZASA, we cannot guarantee that ALL of our content will align with the NZASA CPD categories. It is advisable that you seek guidance from NZASA if you are unsure.
TCM Academy courses are approved by Acupuncture NZ. Acupuncture NZ counts each hour as 1 CPD. For any farther assistance please contact us.
---
The course has been produced from materials recorded at the ICCM Congress. The ICCM arranges a yearly outstanding international TCM gathering which is held in Tel-Aviv during Vernal Equinox, in March, Every Year.
Course Features
Lectures

15

Quizzes

6

Duration

2:40 hours

Skill level

3.5 PDAs/CEUs

Language

English

Students

37

Certificate

Yes

Assessments

Self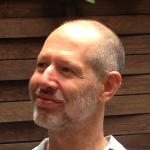 Rani Ayal has been practicing and teaching Chinese Medicine since 1989. Initially trained in Japan in Shiatsu and Meridian style Acupuncture, he returned to Israel to complete his studies in TCM acupuncture and herbal therapy and then continued his training in Classical Chinese Medicine, specializing in the philosophies of Five Phases and Stems & Branches, with master acupuncturist Joan Duveen of Holland who continues to be his mentor to this day. Former head of Acupuncture at Sourasky medical center in Tel Aviv and chairman of the Israeli TCM association, Rani maintains a full time clinic for adults and children, treating over 120 patients a week. Rani is co-author of an upcoming book on the points of acupuncture, named "Gates of Life" and lectures frequently in Israel and internationally.
You May Like
You May Like
Certified By:
3.5 PDAs/CEUs