Traumatic Stress: Management of Physical & Psychological Trauma with Acupuncture
Traumatic stress, or a shock reaction, is a psychological condition arising in response to a terrifying or traumatic event, inducing an acute and strong emotional response and may develop into a condition known as "PTSD" (Post Traumatic Stress Disorder).
In the management of acute or chronic traumatic stress with Chinese medicine and acupuncture the aim is to release the retained energy mass from the level where it is trapped (Wei-Blood-Jing), to bring the event into consciousness (Shen) and to re-structure the belief system (Cultivation of the Mind)
Learning Objectives
Expand your understanding of the psyche in Chinese medicine.
Consider the consequences of a traumatic event from both Chinese & Western perspectives.
Build a comprehensive understanding of the human defense mechanisms: Jing Jin and the "Body Armours; Luo Mai; the Eight Extraordinary channels.
Feel comfortable with different acupuncture strategies for the management of PTSD.
Help your patients to transform, releasing retained energy and re-structure the belief system.
______________________________________________________________________
Approvals
Approved by the NCCAOM.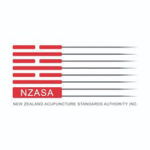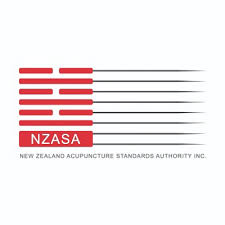 Whilst we are a pre-approved provider for NZASA, we cannot guarantee that ALL of our content will align with the NZASA CPD categories. It is advisable that you seek guidance from NZASA if you are unsure.
TCM Academy courses are approved by Acupuncture NZ. Acupuncture NZ counts each hour as 1 CPD. For any farther assistance please contact us.
______________________________________________________________________
This course has been produced from materials filmed at TAO. The TAO congress is an international congress organised by OGKA and held in Graz, every year around September.
Course Features
Lectures

14

Quizzes

15

Duration

3:10 hours

Skill level

4 PDAs/CEUs

Language

English

Students

51

Certificate

Yes

Assessments

Self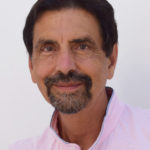 Hamid David Montakab M.D. graduated from Medical School of Paris, did his residency in surgery and completed a 3-year education in acupuncture. Later spending 4 months in clinical training in China, followed by 2 years in exploring the local healing in the Philippines and India. He practiced for 5 years in America after obtaining the NCCA certification and a degree in Chinese Herbalism. In 1986 he founded the Academy of Chinese Healing Arts in Switzerland. Dr. Montakab was commissioned by the Swiss National Fond to conduct a scientific research study on Acupuncture and Insomnia. In 1995 he was the co-founder and president of the Swiss Professional Organization for TCM (SPO-TCM).
djoubert54

Management of Physical & Psychological Trauma with Acupuncture

very interesting subject and very interesting teacher. I could not quit till I finish it. 2:00AM. The English is easy to understand. I am a french student. would recommend it. *****
You May Like
You May Like
Certified By:
4 PDAs/CEUs