Male and Female Archetypes within the 12 Organ Networks of Chinese Medicine
This course presents some of the findings resulting from Prof. Fruehauf's life work about the ancient origins of the 12 organ networks of Chinese medicine. His research reveals that the system of the Chinese organ systems was developed as a microcosmic version of cyclically manifesting universal powers, which had been described in detail in the preceding cosmological texts of China and other cultures. Symbolic and mythological markers associated with each of these functional cycles clearly identify specific systems of natural functioning and their corresponding organ networks as distinctly male or female. This course explores some of the premier gender archetypes among this pantheon of 12 functional "gods".
Learning Objectives
Recognize the cosmological origins of the 12 organ systems of Chinese medicine.
Realize the ancient Chinese concept of alchemy.
Gain a deeper insight of individual organ networks.
Integrate those insights into your diagnostic and therapeutic approach in your clinical practice.
Better understand the yin/yang nature of individual organ systems beyond the common categorization of Zang-Fu diagnosis.
______________________________________________________________________
Approvals
Approved by the NCCAOM.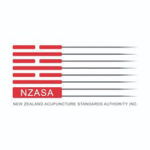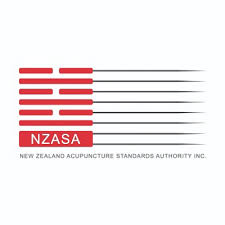 Whilst we are a pre-approved provider for NZASA, we cannot guarantee that ALL of our content will align with the NZASA CPD categories. It is advisable that you seek guidance from NZASA if you are unsure.
TCM Academy courses are approved by Acupuncture NZ. Acupuncture NZ counts each hour as 1 CPD. For any farther assistance please contact us.
______________________________________________________________________
This lecture has been produced from materials filmed at the ICCM Congress. The ICCM arranges a yearly outstanding international TCM gathering which is held in Tel Aviv during the Vernal Equinox, in March, every year.
Course Features
Lectures

23

Quizzes

24

Duration

4:40 hours

Skill level

7 PDAs/CEUs

Language

English

Students

34

Certificate

Yes

Assessments

Self
From the Classics

6

This is an introductory section where Prof. Fruehauf shares from his insights from the classics.

The 12 Organ Networks of Chinese Medicine

38

In this section Prof. Fruehauf goes in detail into the different organs. Gain a deeper insight of individual organ networks.

Final Exam

1

Enjoy!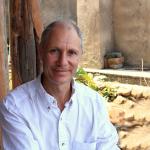 Heiner Fruehauf has researched Chinese culture and medicine for 38 years, and holds a PhD from the Dept. of East Asian Languages and Civilizations at the University of Chicago. He is the Founding Professor of the School of Classical Chinese Medicine at National University of Natural Medicine in Portland, Oregon, where he has taught and practiced since 1992. He lectures in North America, Europe and China, and has authored a wide variety of articles and textbooks on Chinese medicine. His interest in preserving some of the traditional features of Oriental medicine led him to develop a database dedicated to the archiving of classical knowledge, where a selection of his publications can be accessed (ClassicalChineseMedicine.org). His strong belief in the clinical efficacy of Chinese herbal medicine lead him to found the Hai Shan Center, a clinic in the Columbia River Gorge specializing in the treatment of difficult and recalcitrant diseases. Out of concern over the rapidly declining quality of medicinals from mainland China, he has founded the company Classical Pearls that specializes in the import of wild-crafted and sustainably grown Chinese herbs (ClassicalPearls.org).
You May Like
You May Like
Certified By:
7 PDAs/CEUs