Latest Research in TCM Oncology
Capitalizing on the rapid expansion of clinical research in Chinese Medicine over the last decade, this course shares with viewers the latest research related to treatment and/or palliative care in Oncology by the different methods of Chinese Medicine: acupuncture, herbal medicine, nutrition, and Qi-Gong.
Learning Objectives:
Employ proven strategies of cancer care using TCM.
Confidently talk about research regarding cancer treatment of various fields.
Understand the significance of cancer research.
Downloads

This Course has a Handout.
______________________________________________________________________
This course is certified by NCCAOM for 1 PDA points, and qualifies for credit towards the Shu Lan College online MA/Phd program, approved by Nanjing University.

 .            


Approvals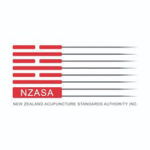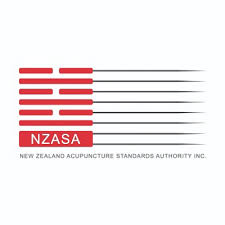 Whilst we are a pre-approved provider for NZASA, we cannot guarantee that ALL of our content will align with the NZASA CPD categories. It is advisable that you seek guidance from NZASA if you are unsure.
TCM Academy courses are approved by Acupuncture NZ. Acupuncture NZ counts each hour as 1 CPD. For any farther assistance please contact us.
---
---
The course has been produced from materials recorded at the ICCM Congress. The ICCM arranges a yearly outstanding international TCM gathering which is held in Tel-Aviv during Vernal Equinox, in March, Every Year.
Course Features
Lectures

7

Quizzes

8

Duration

48 Min

Skill level

1 PDAs/CEUs

Language

English

Students

270

Certificate

Yes

Assessments

Self
Latest Research in TCM Oncology, March 2017 Overview

12

In this course Dr Gil Barzilay covers the latest research in the field of TCM oncology

Latest Research - Final Quiz

1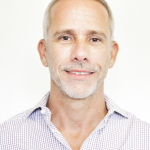 Gil has a Diploma in Chinese Medicine (Dipl. CM, I.A.TCM) with distinction from Broshim College of Integrative Medicine, Tel Aviv University, where he studied both Acupuncture and Chinese Herbal Medicine. In addition, he has completed a 1-year specialty course in "Chinese & Macrobiotics Nutrition (TEF Method)" with Eyal Shpringer. Gil works in his clinic in central Tel Aviv and in "Refuot", one of the leading CAM Clinics in Israel. He also teaches "Research & Evidence in Chinese Medicine" for 3rd and 4th Year students in Broshim College where he also supervises the students' final year Research Projects. In addition, he teaches abroad in Denmark, Poland and Finland so far. Gil is part of the International Community of Chinese Medicine (ICCM) Team, leading ICCM's International Relations. He writes regularly research reviews & newsletters for Broshim, ICCM and other organizations (Facebook: drgiltcm). Recently, Gil was elected to the Executive Committee of the European TCM Association (ETCMA) as Head of Research, intending to promote education and awareness for good quality research in TCM across Europe. Before studying Chinese Medicine, Gil worked in Teva Pharmaceuticals, leading Global Marketing for the Innovative Multiple Sclerosis business. Gil has a B.Sc (Honors) from Imperial College, University of London, a Ph.D from Oxford University in Cancer Research and a European Medical Biology Organization (EMBO) Post-Doctoral fellowship at the Weizmann Institute, specializing in Cell Death (Apoptosis) research.
You May Like
You May Like
Certified By:
1 PDAs/CEUs