Keiraku Chiryo – Japanese Meridian Therapy, an Introduction
Keiraku Chiryo, Japanese Meridian Therapy, is a traditional form of acupuncture that began in the late 1930s. It is an acupuncture system based on traditional ideas found in the Suwen, Lingshu, and Nanjing. While using minimal theory the system focuses on finding one of several primary patterns based on practical interpretations from the Nanjing to begin treatment. The diagnosis focuses on palpation of the abdomen and pulses and is guided by traditional descriptions of Qi and the meridians and five-phase and yin-yang thinking. The Suwen and Lingshu inform ideas about how to modify and drain, guided by Nanjing refinements. Through experience, a systematic step-by-step treatment approach has been developed. The needling is VERY gentle and seeks to restore balance in the body so that the patient can start to heal – the goal of the root treatment.
This 3-hour introduction will cover the background, theories, diagnoses and treatment patterns in lecture and demonstration format.
Following the workshop participants will know about the history and development of Meridian Therapy, the core theories that underlie its practice, the core diagnostic assessments, and patterns and have a sense of how the needling is done and treatment effects assessed.
Learning Objectives
Through lecture and demonstration participants will learn details about
Gain more knowledge of the history of acupuncture and that of acupuncture in Japan
Realize the nature and development of Meridian Therapy and specially how the theories, diagnoses and treatments are rooted in the Neijing and Nanjing
Explore and think with the theories & diagnoses of Meridian Therapy
______________________________________________________________________
Approvals
Approved by the NCCAOM. 4 PDA Points, AOM-AC.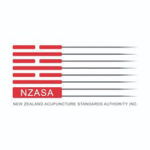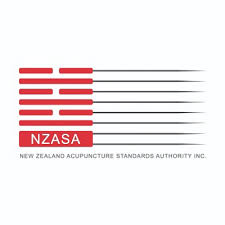 Whilst we are a pre-approved provider for NZASA, we cannot guarantee that ALL of our content will align with the NZASA CPD categories. It is advisable that you seek guidance from NZASA if you are unsure.
TCM Academy courses are approved by Acupuncture NZ. Acupuncture NZ counts each hour as 1 CPD. For any farther assistance please contact us.
---
The course has been produced from materials recorded at the ICCM Congress. The ICCM arranges a yearly outstanding international TCM gathering which is held in Tel-Aviv during Vernal Equinox, in March, Every Year.
Course Features
Lectures

12

Quizzes

7

Duration

3 Hours

Skill level

4 PDAs/CEUs

Language

English

Students

41

Certificate

Yes

Assessments

Self
Introduction to Keiraku Chiryo

4

Theory of Japanese Meridian Therapy & The Four Diagnoses

8

The Practice of Keiraku Chiryo

6
Began studying acupuncture in 1980 with Tin Yau So and Ted Kaptchuk in Boston. He then worked with Kiiko Matsumoto and co-authored three books with her. In 1986 he began studying in Japan, first with Yoshio Manaka co-authoring his book for him. He then started studying Toyohari – Meridian Therapy in 1988 with Kodo Fukushima, Toshio Yanagishita, Akihiro Takai and many other Meridian Therapy teachers including Denmei Shudo. He has practiced Japanese acupuncture exclusively since 1982. Today he is the most senior Toyohari practitioner outside Japan and has taught in 20 programs in Europe. He also teaches Meridian Therapy, Manaka system, and Shonishin extensively around Europe and occasionally in Australia, New Zealand, Canada, South America, and Israel. He started working in research in the late 1980s and completed his Ph.D. in 1997. He is actively involved in research on acupuncture along several scientific fronts and has tracked the scholarly literature on acupuncture for more than 30 years. He has written 8 books, dozens of scientific papers and dozens of clinical-scholarly papers. Although he's a bit nerdy at times….he's a pretty nice chap.
You May Like
You May Like
Certified By:
4 PDAs/CEUs