Emotional Healing in the Way of Wang Fengyi
Wang Fengyi (1864-1937), a Confucian educator from northern China, transposed ancient wisdom into a practical 5-element based emotional healing system. Inspired by his personal healing journey, Wang gained a deep understanding of how emotional patterns rooted in family relationships can manifest as chronic disease. Through a system of therapeutic methods that promote radical self-responsibility, his work has enabled generations of peasants in NE China for more than a century to transform both physical and emotional toxicity while becoming aligned with their own "true nature". During the last decade, Wang Fengyi's 5-element healing system has increasingly become acknowledged as a forgotten part of the classical heritage of Chinese medicine and been utilized as an effective clinical method by students of holistic medicine in China and the West. This seminar provides a rare overview of this system by a Western practitioner, including individual case studies from 8 years of "true nature" group work.
Learning Objectives
Describe the historical development of the Wang Fengyi emotional healing system in China and the West.
Define the twelve characters forming the foundation of the Wang Fengyi system.
Discuss the central role of Xiao and Ti in healing chronic disease.
Describe the development and release of disease patterns according to the 5-element system of Wang Fengyi.
Recount case studies of individuals undertaking "true nature" group work.
______________________________________________________________________
Approvals
Approved by the NCCAOM. 3 PDA Points, AOM-OM.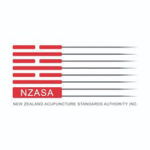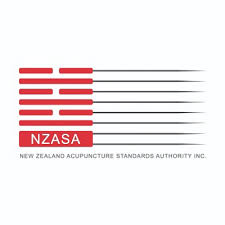 Whilst we are a pre-approved provider for NZASA, we cannot guarantee that ALL of our content will align with the NZASA CPD categories. It is advisable that you seek guidance from NZASA if you are unsure.
TCM Academy courses are approved by Acupuncture NZ. Acupuncture NZ counts each hour as 1 CPD. For any farther assistance please contact us.
______________________________________________________________________
This lecture has been produced from materials filmed at the ICCM Congress. The ICCM arranges a yearly outstanding international TCM gathering which is held in Tel Aviv during the Vernal Equinox, in March, every year.
Course Features
Lectures

18

Quizzes

19

Duration

1:45 Hrs

Skill level

3 PDAs/CEUs

Language

English

Students

40

Certificate

Yes

Assessments

Self
Introduction Section to Emotional Healing in the Way of Wang Fengyi

1

This is the Introduction to the course.

Shan Ren Dao in China and the West

2

Wang Fengyi's emotional healing method, Shan Ren Dao (the path of the good person), spread through China and was introduced to the West in 2010 by Heiner Fruehauf.

The Three Realms

6

The three realms consist of heaven, earth and humanity. Heaven is represented by Xing, the inner nature, earth by Shen, the body, and Xin, the heart, is the center, on the level of humanity.

Five Elements in the Individual

15

In this section we cover all aspects related to the negative emotion related to each of the elements.

Five Elements in the Family/Outside World

4

In the Jia Dao, the Dao of the family, the father belongs to fire, the mother to water, the grandparents to earth and the older and younger siblings to wood and metal. Certain relationships are related to specific body parts as well.

The Four Great Realms

4

Wang Fengyi: "The three realms are the ancestral footprints we arrive with, and the four great realms are the road we walk into the future." The four great realms are first Zhi, the realm of commitment, second Yi, the realm of intention, third Xin, the realm of the heart, and fourth Shen, the realm of the body.

Conclusion

2

A case of a person with many addictions and his way of transformation is an example to show and summarize the benefits of Shan Ren Dao, the emotional healing method. The human being takes its position between heaven and earth in integrity, then the virtue naturally opens up.

Final Exam

1

Test Yourself :)
Lucy Dean

Lucy Dean

Loved this course! So relevant! My only wish and what would have made it really perfect for me, would be to have included the Chinese characters when using Chinese terms. Many thanks
You May Like
You May Like
Certified By:
3 PDAs/CEUs