An Integrative Chinese Medicine Approach to IVF
The goal of this course is to strengthen your confidence as a Chinese medicine practitioner in dealing with women in general and women undergoing IVF specifically. Taking this course you will learn how to treat, confidently and with knowledge, women undergoing ART (Assisted Reproductive Techniques) focusing on IVF. Strengthen your understanding of female physiology and fertility.This course will teach you how to transfer western medicaments and hormones into a Chinese Medicine vocabulary. 
Learning Objectives
Confidently treat women undergoing fertility treatment and especially ART.

Know when are the best times to intervene and in which way.

Build professional knowledge and vocabulary and converse easily with WM practitioners and with patients.

Differentiate the patterns that might relate to hormonal treatments.

Develop better treatment decisions according to changes in a women's physiology.
Preliminary Knowledge Needed
The course discusses women's health and physiology and the use of acupuncture for a variety of treatments. It is important to have a good working knowledge of basic Chinese herbal medicine and female physiology, especially the four monthly phases; menstruation, the follicular phase, ovulation and the luteal phase.
Downloads


List of important terms
Please make sure you are familiar with terms in this file before starting the course. You can also print the file for personal use along the course.
______________________________________________________________________
Approvals
Approved by the NCCAOM, 5 PDA Points, AOM-OM.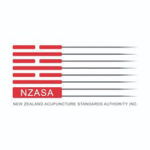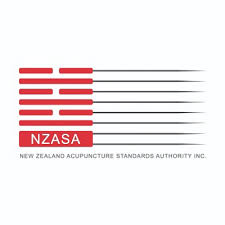 Whilst we are a pre-approved provider for NZASA, we cannot guarantee that ALL of our content will align with the NZASA CPD categories. It is advisable that you seek guidance from NZASA if you are unsure.
TCM Academy courses are approved by Acupuncture NZ. Acupuncture NZ counts each hour as 1 CPD. For any farther assistance please contact us.
Course Features
Lectures

21

Quizzes

22

Duration

2:42 hours

Skill level

5 PDAs/CEUs

Language

English

Students

50

Certificate

Yes

Assessments

Self
Introduction

1

Introduction to An Integrative Chinese Medicine Approach to IVF course.

Interpreting Hormone

5

Know your basics

Balance and Imbalance

14

In this section we cover different imbalances related to our course.

Specific Models of Imbalance

10

In this section we talk about more specific imbalances.

Putting it All Together

6

In this section you will learn how treat with CM in each phase of IVF.

Food for Thoughts

4

In this section Keren raises questions for meditation from her vast experience.

Final Exam for An Integrative Chinese Medicine Approach to IVF Course

1

Good Luck :)
Madelen Vernooij

IVF

for me, this course is a new way to look at fertiltyproblems. Clear explanation of what hormone suppletion can cause, and how to treat that with acupuncture. Also the use of xi-cleft points was new to me. Interesting course, I would recommend!

S.Geilinger

great teaching

good summary of all the essential features around IVF, on the physical and mental levels and the daoist concept behind as well. A pleasure to listen to you and feel your passion and compassion for what you do.

hardya

Thank you Keren

Your course gave me some new ideas about pathology, acupuncture and herbal treatment. And I shall think about the open questions as well. Also, I enjoyed your way of teaching.

sevendragons

Michaela Storer BA(Hons), Lic Ac, MBAcC

A real pleasure! good understandable information, expertly delivered. Thought provoking and inspiring. Very practical knowledge to take away and put into practice. Thank you
You May Like
You May Like
Certified By:
5 PDAs/CEUs