Upcoming Oncology Acupuncture Workshops in June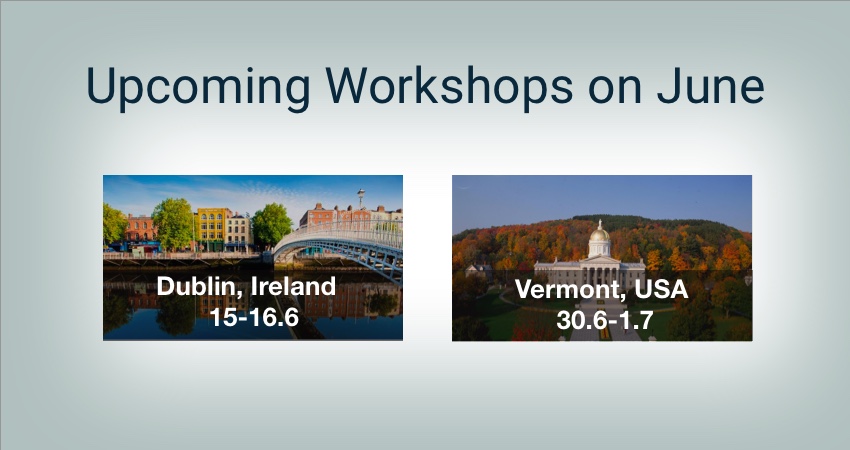 Whether you're in Europe or in the US, we have NCCAOM approved workshops for you!
On June 15-16, 2019 at the Carlton Dublin Airport Hotel in Ireland. Register here.
On June 30 – July 1, 2019 in Vermont, USA. Register with the Vermont Acupuncture Association here.
There is a great need for practitioners who have the right skills in integrative Chinese Medicine oncology. Almost all acupuncturists will deal with patients affected by cancer in their clinic.

Oncology acupuncture is a special field which offers the acupuncturist distinct tools to help both patients with cancer and patients who have had cancer in the past.
The western and TCM knowledge covered in this program will give the participants important tools for clinical success.

The combination of the western and TCM approach will also enhance the skills to communicate better with the western medical oncology care.

Our program graduates will immediately benefit from being­ able to implement their knowledge in practice, with a high degree of confidence in their ability of ­treating oncology patients integratively.
The 15-hour on-site module learning objectives include:
analysis of cancer patterns and evaluation of pre-existing conditions
treatment of the side effects of chemotherapy
treatment of the immune system
analysis and understanding of current oncology acupuncture research
case studies
special needle techniques
safety strategies in Integrative Oncology
western medicine: cancer-revision, diagnosis and treatment of different types of cancer
Whether or not you specialize in treating the symptoms of cancer treatment, or are a general practitioner, this program will give meaningful and useful knowledge so that you can serve your community better and increase health.
Sign up now!
Ireland: Register here.
USA: Register here.
And for more information on our online Oncology Acupuncture module, check here and enjoy.
Always studying.